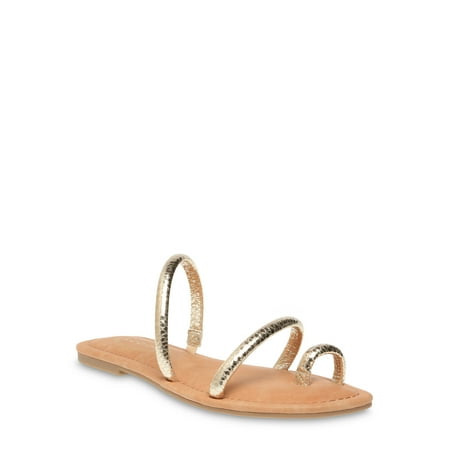 Luminous asymmetrical straps add a little glitz to Scoop's toe ring flat sandals for a look that takes you from beach party to banquet hall seamlessly.
Customer Reviews
So pretty and such a great price!
Love these shoes! I did size down a half size for the best fit. But this seems to be the case with all the scoop shoes I've ordered.
Very comfortable Sandal..........
YAASSSSSS!! These are awesome, omg, my Favorite sandal EVER!! A lot of cushion to walk around!Blu
Absolutely awesome
For size wise I can wear anywhere from a 6 1/2 to a 7 size shoe. I ordered these in a 7 and they fit perfectly.. they are absolutely adorable and actually extremely comfortable. I highly recommend.Tawnya