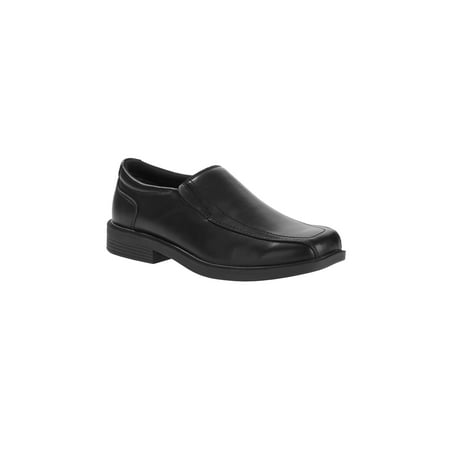 If there's a shoe that works for almost any casual or dressy situation, it's the Oxford. These men's Oxfords from George feature a handsome and durable faux leather upper, a classy cap toe and a lightweight construction that won't weigh you down while you're on the move. The inner is lined with soft fabric and the footbed is padded to reduce fatigue. These cap-toe shoes are available in a versatile black colorway. Pair them with jeans and a polo for a business-casual outfit, or with a suit and tie for the next formal event. Classic, casual and cool, George's men's styles are made for everyday moments and all-day wear. From workdays to weekends, you can relax in pieces that let you be yourself.
Customer Reviews
Nice
Nice shoes for a food price. They just don't see. To have a roll back price for these.
I never thought I could jog again
So remember when in Avatar the handicapped hero gets up and goes running, obviously enjoying having legs that work?

I've hurt since 1994. I gave up running then, and jogging. Around 2000 stairs became scary to me and I deplored ever having a hike like I used to before the army. A ten mile walk with school backpack because it felt good.

I bought these shoes just before Christmas. I did not start wearing them until January 1st.

My feet are working again. I jogged. I JOGGED! Underline, bold, use neon colors, make the font 100,000 size, mount it on a blimp and throw in fireworks! I jogged! Sure I was left gasping for air since I'm deeply out of shape but I actually jogged a route that just sixteen days ago I had to take two foot rest breaks to let the pain lower down to tolerable levels!

I'll sing praise about these shoes from the mountain top I'll seek out for my birthday, the one I intend to climb up a trail. It'll be a drive because this part of Texas has no mountains but I'm gonna do it!
Shoe-in
Very comfortable shoes, have repurchased several timesFive
You may also be interested in