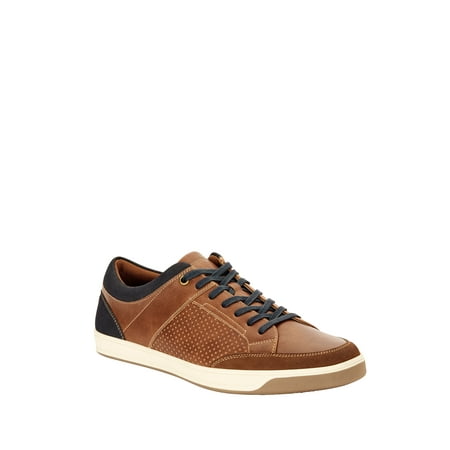 The George Men's causual shoe is nice to wear , with memory foam footbed to keep your feet comfortable. Casual, comfortable and ready for the weekend. Connor lace-up sneakers from George keep your look laid-back and your style modern.
Memory foam footbed
Lace-up closure
Manmade upper and outsole
Imported
Connor Lace-Up Sneakers for Men from George
Memory foam footbed
Customer Reviews
High quality at a low price
I was very pleased. For the price, they are both stylish and very well constructed. They do tend to run a little large, I normally take a size 11, and in this case, a size 10 1/2 would have fit perfectly.
Nice Shoes
There are nice quality, they come with memory foam sole padding but I have had shoes that were softer on the bottom of your feet than these. I would still recommend these shoes.Cesar
Nice Shoes Too
There are nice quality, they come with memory foam sole padding but I have had shoes that were softer on the bottom of your feet than these. I would still recommend these shoes.Cesar
You may also be interested in