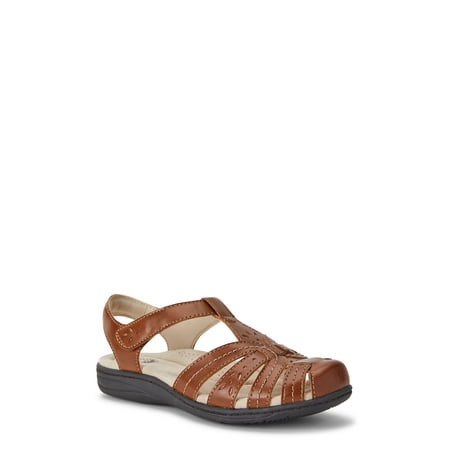 This stylish Earth Spirit fisherman sandals will be great for your business-casual work day and your weekend outings. Velcro strap for adjustability and featuring the Earth Spirit Cushioned Power fottbed.
Customer Reviews
These shoes are made for walking.
I love these sandals! I love the Earth Spirit brand. Footpath is extra conformed to your instep for support. Padding galore for long walks. I've had pairs of these shoes for Years anLise1965
Loving these style of sandals. Love Earth Spirit!
I love Earth Spirits. I got these to have a fancier sandal for the warmer weather. Loving them. Will be getting my usually soon as well for my hiking/other than fancier needs.

I purchased for my mother. She loves them. She likes the Velcro strap and the comfort of the sandal.Deanna