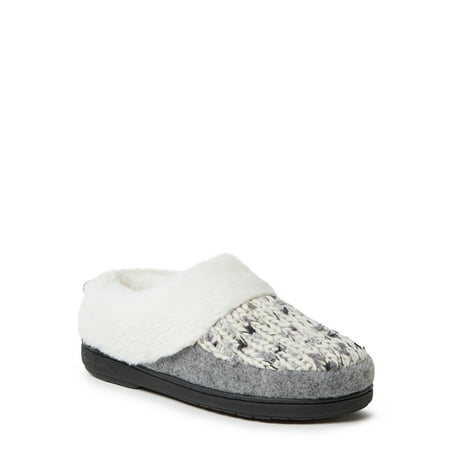 Boasting cozy flannel lining and built-in DF Adapt tech for no-sweat comfort, these clogs are the perfect pick for all-day relaxation! A pair of durable indoor/outdoor outsoles provide added support for on-the-go versatility, while machine washable designs keep you and your slippers fresh with ease!
Customer Reviews
Thankful I took a chance on these slippers
I have severe back and leg pain and osteoporosis I took a chance these slippers would help me walk with comfort and they are wonderful I only wish I could find them in a boot that I can wear outside as I have trouble wearing shoesGina
High quality!!!
Very high quality. Seems small but pull them on and wear for 10-15 mins then you'll be happy! At least l was/am!!!

These slips are the best. Love them!FrugalMomof6
You may also be interested in