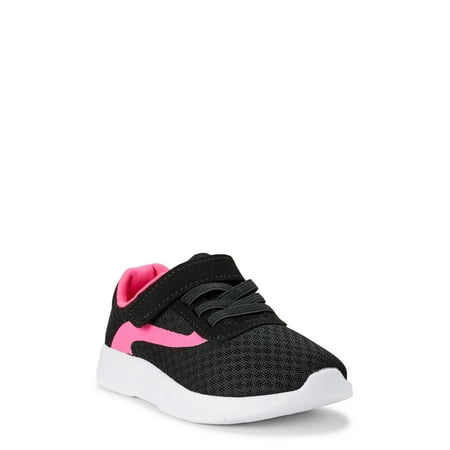 Lightweight comfort meets affordability with this mesh jogger. The durable mesh upper and spenco lining allows for moisture wicking and is accented with synthetic leather detailing. The padded collar molds comfortably to your child's ankle. A flexible outsole completes the look. The sneaker will take your child from school to play and everywhere in between.
Non-marking sole that won't leave scuffs
Breathable Upper
Slip On laceless closure for easy wear
Easy to pair with a variety of outfits
Upper material: Polyester + PU
Outsole material: Polyester + EVA
Customer Reviews
Great kids shoe
Can't beat the price tag. Sure, they wear out faster than the average tennis shoe, but as fast as kids feet grow I have a hard time spending a lot on shoes. I also like that the sole goes up the front some so she runs well and does not trip in them.Vanessa

Very light and comfortable for my toddler. Do not have to spend a fortune on shoes that only last about a year since kids are always growing out of shoes!
Comfy and flexible for running.
My daughter has a wide foot, she is 3, and these shoes are super comfy. She loves them. i have washed them several times and the shape remains intact. She can bend her foot fully while not feeling like the shoe is too tight. The mesh material is very flexible. I wish they came in more colors.Gris
You may also be interested in